A strategic location in the heart of one of the largest fresh product markets in the world.
R&O presents and distributes its products in the Reynaud® pavilion, one of the largest sales areas of the Fish market.
The headquarters of R&O are also located in Rungis. All the Group's functions are brought together in close proximity to one of France's largest "ports" in terms of volume.
Through its business correspondents, R&O strives to be close to its clients throughout France.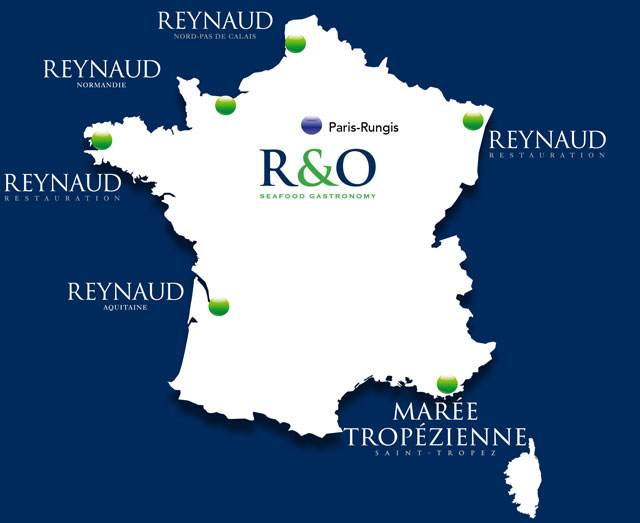 Click on the buttons on the map
to view the locations of R&O
1 avenue des Savoies
94150 RUNGIS FRANCE
Tel : +33 1 45 12 71 00
Fax : +33 1 45 12 71 35
contact@rno.fr
Reynaud Lyon
Joëlle Gouteron
Tel : +33 (0) 6 87 67 38 94
Reynaud Nord Pas de Calais
Arnaud Halley
Tel : +33 3 21 91 00 00
reynaud.nord@rno.fr
R&O EU Exports
Caroline Baude
Tel : +33 3 21 91 32 51
Mobile : +33 6 72 27 92 95
export.ue@rno.fr