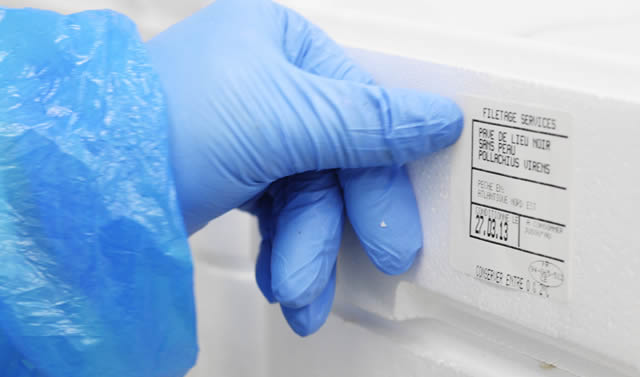 Certification


Impartial and independent assessment

To guarantee impeccable quality to our clients, particular in terms of health, all the production processes are subject to monitoring and audits on an ongoing basis.
They are conducted both by official authorities and independent bodies such as Bureau VERITAS.
Our production, processing and distribution sites have Organic ("Agriculture Biologique") and Responsible Fishing ("MSC") certification.
Traceability and health monitoring


Rest assured

From start to finish, all R&O seafood products are monitored.
"From the fishing grounds to your plate", they are subject to 24/7 health monitoring and are followed up with quality alerts provided by a special department.
With checks upon receipt and on the production lines, systematic physico-chemical and bacteriological analyses, organoleptic tests, strict requirements for production centres outside the Group and 24/7 response to requests for assistance in less than 4 hours at qualite@rno.fr, nothing is left to chance.
Regulations


Legitimate expectations

Beyond the satisfaction of our clients, compliance with regulations is the main concern of the men and women at R&O Seafood Gastronomy.

Since freshness doesn't wait, the checks we implement begin with our suppliers, which are selected through a supplier sourcing process with random internal or third-party audits.

Upon receipt on our platform, checks are performed unannounced by certified third parties or by our quality teams who are present 24/7, based on organoleptic criteria, the temperature of the products and their labelling.

Our quality-control plan is updated on a yearly basis and includes analyses conducted in COFRAC-accredited laboratories (examples of the factors checked are listeria, E. coli, salmonella, heavy metals and DNA testing).

We are committed to an obligation of diligence to limit the risk of parasites, and all staff in our Culinary Preparation Laboratory are trained to detect the presence of a parasite and remove the affected pieces.

We use an HACCP approach and risk analysis, which are regularly reviewed and monitored by the Veterinarian Departments of our various sites.

We are equipped with a system of traceability for our seafood products, and our crisis management procedure is in place to allow us to manage any health alert as quickly as possible and offer our clients the necessary support.

Our system of traceability, which is monitored twice a year by an independent certification body, allows us to sell and process seafood products with organic "Agriculture Biologique" or MSC certification.